History of Moose Lodge #1572
A Charter was granted on June 24, 1918 for Moose Lodge #1572. On June 16, 1919 a Charter was granted for the Women of the Moose (WOTM) Chapter 311.
The research into the history of the Moose Lodge and WOTM is currently in the initial stages. The first meeting place of the Lodge is currently not known, but this ad appearing in the Engineering-News Record dated Dec. 2, 1920 may offer a clue. NOTE: address 742 Church St is for an old Post Office numbering system.
The first building constructed by the Lodge was on the corner of Park St. and Church St. The cornerstone is still visible.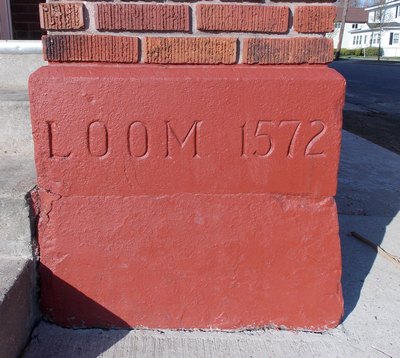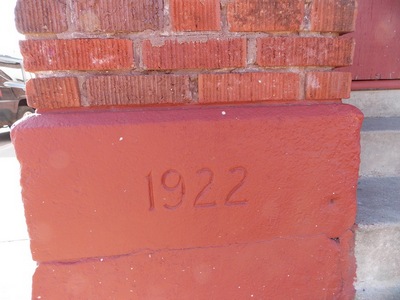 This article appeared in the Stevens Point Daily Journal Wednesday, April 6, 1921 describing the proposed new Moose "Temple".
Moose Home Plans Made
Building to be two Stories with Full Basement – of Fireproof Construction
Center of Activities

Gymnasium with Shower Baths Expected to be a Popular Feature

Plans for the new Moose clubhouse, at the corner of Strongs avenue and Park street, were accepted at a meeting of the lodge Friday night. As drawn by Edward Moyer, architect, the plans provide for a fireproof building of concrete brick and tile construction. It will be of full basement and two stories high.

Many Attractions

Announcement of this effect was authorized by Earnest Viertel, chairman of the building committee. In the basement will be bowling alleys and billiard and pool tables. On the first floor there will be two stores facing on Strongs avenue with the club rooms and lodge rooms in the rear. On the second floor there will be a large hall, 60 by 112 feet. It will be used not only for large dances, but also as a gymnasium for members. Athletic equipment and shower baths will be put in. it is expected that the gym which will correspond to a Y. M. C. A. or Community club, will be one of the most popular features of the new building. It is expected to be used regularly by business men of the north and south sides.



Visit our Centennial Committee page to follow the planning in progress.
More will be posted as research continues!